Welcome to Esco Dynamic
The Unclaimed money
specialist
Each year, billions of dollars in unclaimed funds are "lost" by the rightful owners across the world. With our dedicated teams of professional researchers we have recovered millions of dollars garnished by government departments and hidden by large organisations from unsuspecting owners. We have a proud history of reuniting people with their unrecovered. As such, we are committed to ensuring that these funds are returned to the rightful owners.
Uncredited Bankers' Cheques
Uncredited bankers' cheques become stale approximately 6 months from the date of issue.
Employee Provident Funds (EPF)
If a member reaches pension age and cannot be locate or contacted, the funds are declared unclaimed and the moneys sent to the Registrars of Unclaimed Moneys.
Dormant Bank Accounts
A current or savings account is declared dormant if it has not been accessed for 7 years or more and will be closed by the bank
Shares and Dividends
When company dividends that are paid out could not reach the rightful recipient the amount will be sent to the Registrars of Unclaimed Moneys
Insurance Policies
This can include proceed from uncollected insurance claims, premium over-payments or refunds, and matured life insurance policies
Deposits
Refundable deposits are paid for a variety of reasons - utility deposits, local council deposits, tender deposits, student deposits, rental deposits, telco deposits and so on
We are ably assisted and advised by our panel solicitors on the relevant administrative and legal matters who would offer explanation and advice upon request.
We look forward to contact you or meet up with you at your convenience. Kindly contact our Recovery Consultants, they can provide more information and details to you.
EDSB Management
The Unclaimed Money Specialist
TESTIMONIAL
Our Customers Are Saying!!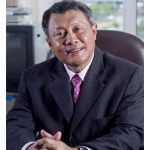 We just to say many thanks for a very positive meeting. Adabi and I came away feeling well satisfied with the way EDSB manages our affairs plus helping us in our unclaimed moneys. I hope this will continue into the future.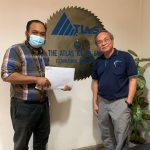 From my experience in working with EDSB whilst at Atlas Edible Ice, I was very much impressed their efficiency in execution and they have helped my Company recover our unclaimed money, much to the satisfaction of my management team. I strongly recommend their services to other companies or individuals currently facing similar issues pertaining to the recovery of unclaimed monies. This is clearly EDSB 's area of expertise!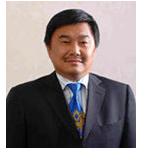 EDSB is always responsive to any question i have, they keep me inform of the unclaimed status. And, anytime i make contact with them, they let me know, they have received it and they let me know what the next step is… that's why working with good service provider is so key…
Industry Home